Steelhead Ablaze 30"x40" SOLD
30" x 40", Oil on Canvas, $3,600
Raw Steel 24"x36" SOLD
Chroma Steel 15"x15" SOLD
Netted Brown 15"x48" SOLD
Brown Trout Skin Series 18"x18" SOLD
Dorado 36"x60" SOLD
Sight The Bonefish 18"x36" SOLD
Sailfish 30"x24" $2,175
Anglers Cast 30"x30" $2,700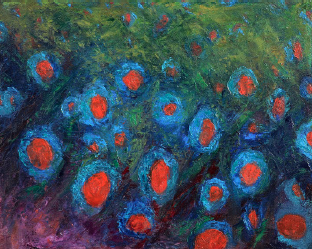 Arctic Char 24"x30" $2,175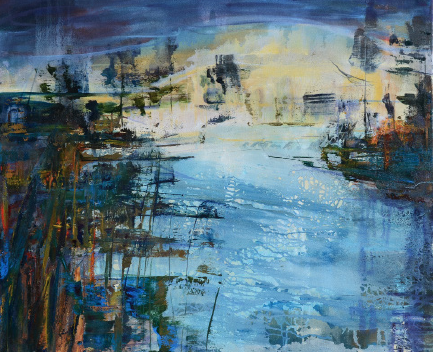 Early Morning 30"x36" SOLD
Rushing Rainbow 45"x60" SOLD
Brown Trout Skin 24"x30" $2,175
Tarpon Rise 18"x24" $1,000
Raw Brown 24"x36" SOLD
Sunlit Bass 16"x20" $800
Brook Trout Abstract 30"x48" $4,300
Rainbow Reflections Giclee $450
Brook Trout Bridge 18"x24" $1,300
Mahi Mahi Skin 24"x30" SOLD
Brown Trout 24"x30" Giclee $400
Tarpon Emerged 30"x40" SOLD
Chrome Skin Abstract 30"x40" $3,600
Carp Abstract 36"x36" $3,900
"It's All Messy II" 37"x47" $6800
Find Balance 35"x45" $6,000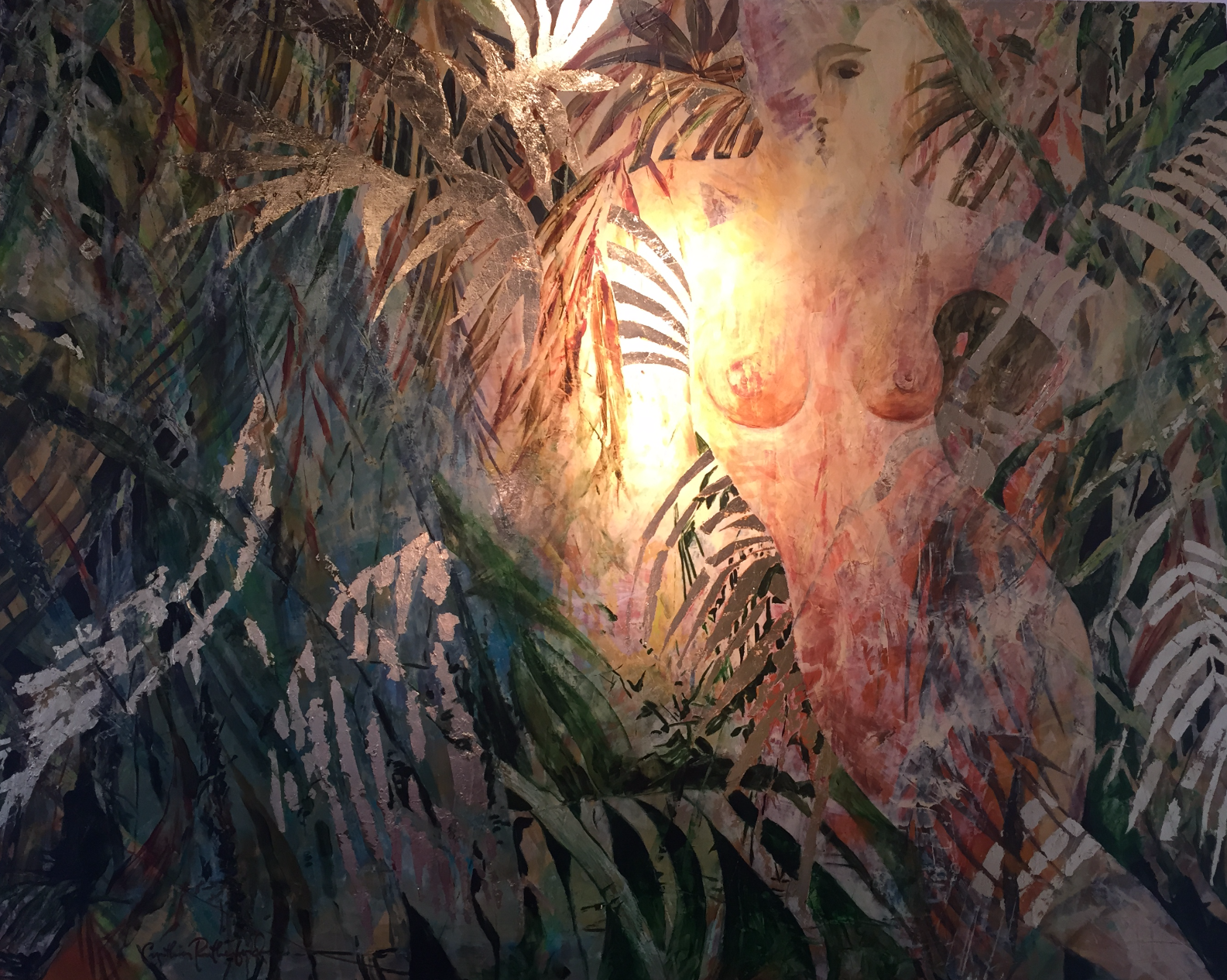 "Tan Tits" 48"x60" $7,500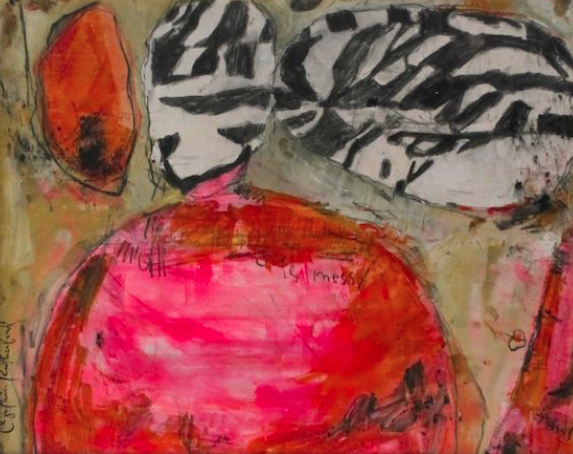 It's All Messy 20"x16" $3,500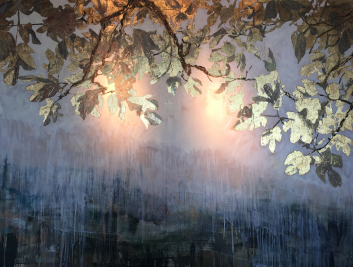 Light Resonates 54"x72" $7,800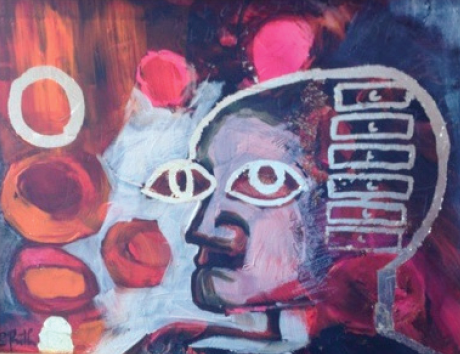 11"x14" $2,100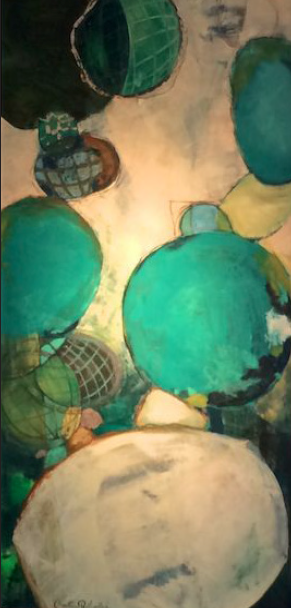 It all Matters 24"x47" $6,300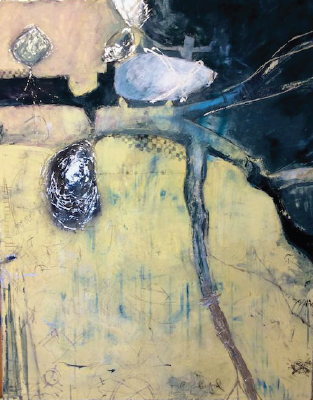 Calm Down 60"x48" SOLD
LIfe Gives You Lemons 30"x30" $4,700
Jitterbug Perfume, 24"x24" $5,000
The Global Movement, 48"x69"$6,500
So Time's Just Time 48"x60" $7,500
Fish Gotta Swim 36"x24" $5,200
Sunlit Garden 36"x24" $5,600
"Blue Noise" 24"x36" $5,200
Bird On The Run 36"x24" $5,200
A Mermaid's Driveway, 36"x48"$6,800
Go Your Own Way 16"x20" $3,500
Fish On a Walk, 24"x24" $5,000
Alone But Not Lonely 8"x10" $1,500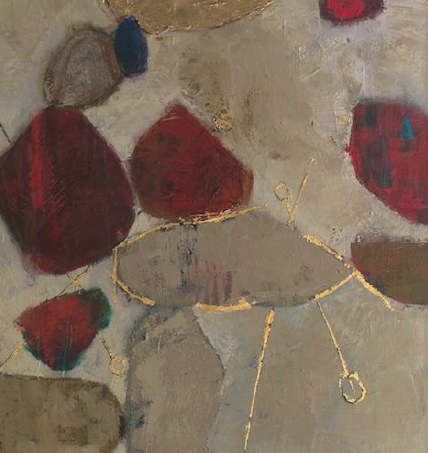 Shape Not Yet Made 36"x24" SOLD
Come As You Are 18"x24 $3,000
Light Persuades Me 48"x36" $6,500
When Night Comes 18"x24" $3,000
36"x24" $4,200
Pink Chairs 18"x24" $3,000
Time to Let it Go 24"x30" $3,400
Shots of Tequila 29"x29" SOLD
I Want a Red Dress 48"x48" SOLD
36"x48" $6,800
Get Off My Cloud 60"x48" $7,500
Remind Me, Why? 60"x48" SOLD
Fossil of a Gown 55"x79" $8,500
Harbor Springs Bluff 30"x24" $3,200
Paris Flowers, 36"x62" $6,600
48"x28" $4,600
Northern MI. Farm, 42"x56" $5,200
St. Michel Tower 24"x30" $3,200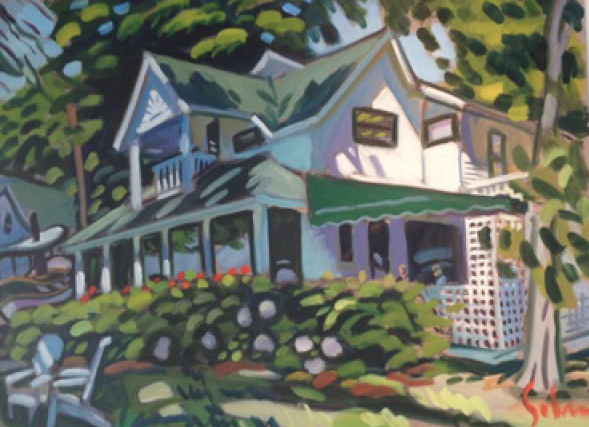 Walloon Lake Inn 30"x40" SOLD
Northern Michigan Farm 32"x48" SOLD
La Petitie Villa 20"x28" SOLD
Walloon Lake 24"x36" $3,900
Abstract Fields 24"x48" $4,800
View of Pont Neuf 24"x30" $3,200
Paris Apartment 28"x36" $3,800
Chicago River II 24"x36" $3,900
Mediterranean Boats 68"x48" $7,800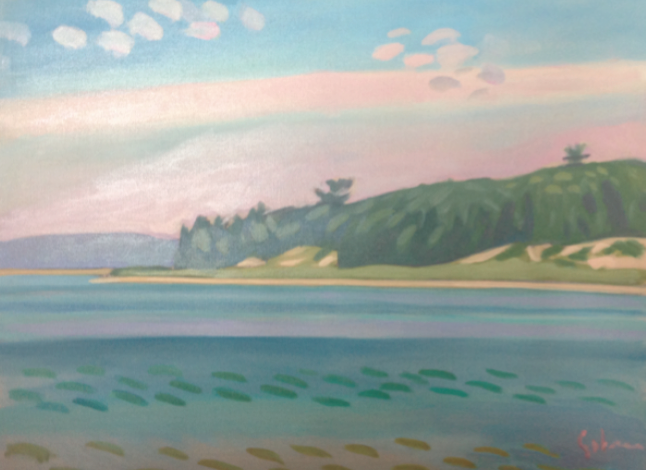 Sturgeon Bay 30"x40" $4,200
Ironton Ferry 24"x30" $3,000
Engineer Mountain 48"x52" $6,200
In the Old Village 22"x48" $3,000
Large Beach Road 36"x48" $5,200
Woman with Horse 36"x48" $4,100
"Lion Woman"
Oil on Canvas, 32.5"x39", $4,200
Oil on Canvas, 32" x 37" $4,200
Nude Woman 36"x41" SOLD
Untitled 48"x60" $7,200
Woman 24"x30" $3,200
Oil on Canvas, 24"x30" $4,200
Nude 24"x30" $3,200
Oil on Canvas, 35"x64", $6,800
Horse SOLD
Mixed Media w/ Silver Frame $3,600
Man and Woman SOLD
Oil on Canvas, 24"x30", $4,200
Still Life 42.5"x31" $3,800
White and Gold 60"x48" $7,200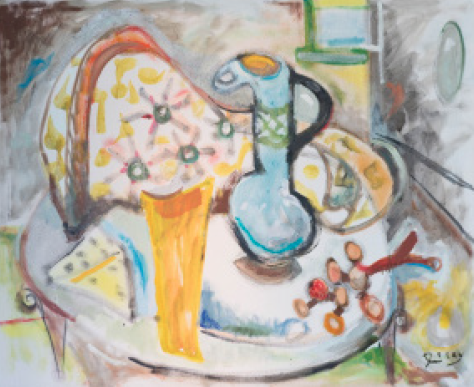 Untitled 40"x35" $4,200 SOLD
Untitled 40"x35" $3,700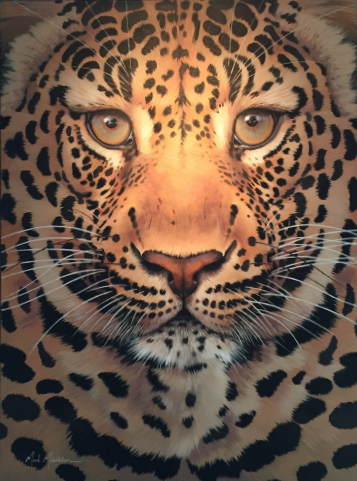 Leopard, 40"x30" $8,200
Zebra, 30"x48" $8,200
Giraffe 48"x60" $14,200
One Rhino, 30"x48" $7,200
Three Zebra, 36"x48" $6,800
Eagle 30"x48" SOLD
Cape Buffalo Duet, 30"x48" $6,800
Perspective 48"x60" SOLD
African Wild Dogs SOLD
Cheetah 24"x48" SOLD
Gorilla SOLD
Zebras 30"x48" SOLD
Giraffe 30"x48" SOLD
Lion, 30"x40" $6,800
Leopard 24"x48" SOLD
Lion 30"x48" SOLD
Mallard SOLD
Elephants 36"x60" $8,600
Cape Buffalo 36"x48" $6,800
Gull SOLD
Zebra, $9,200 SOLD
The One That Got Away SOLD
Flight for Rhinos 30"x48" SOLD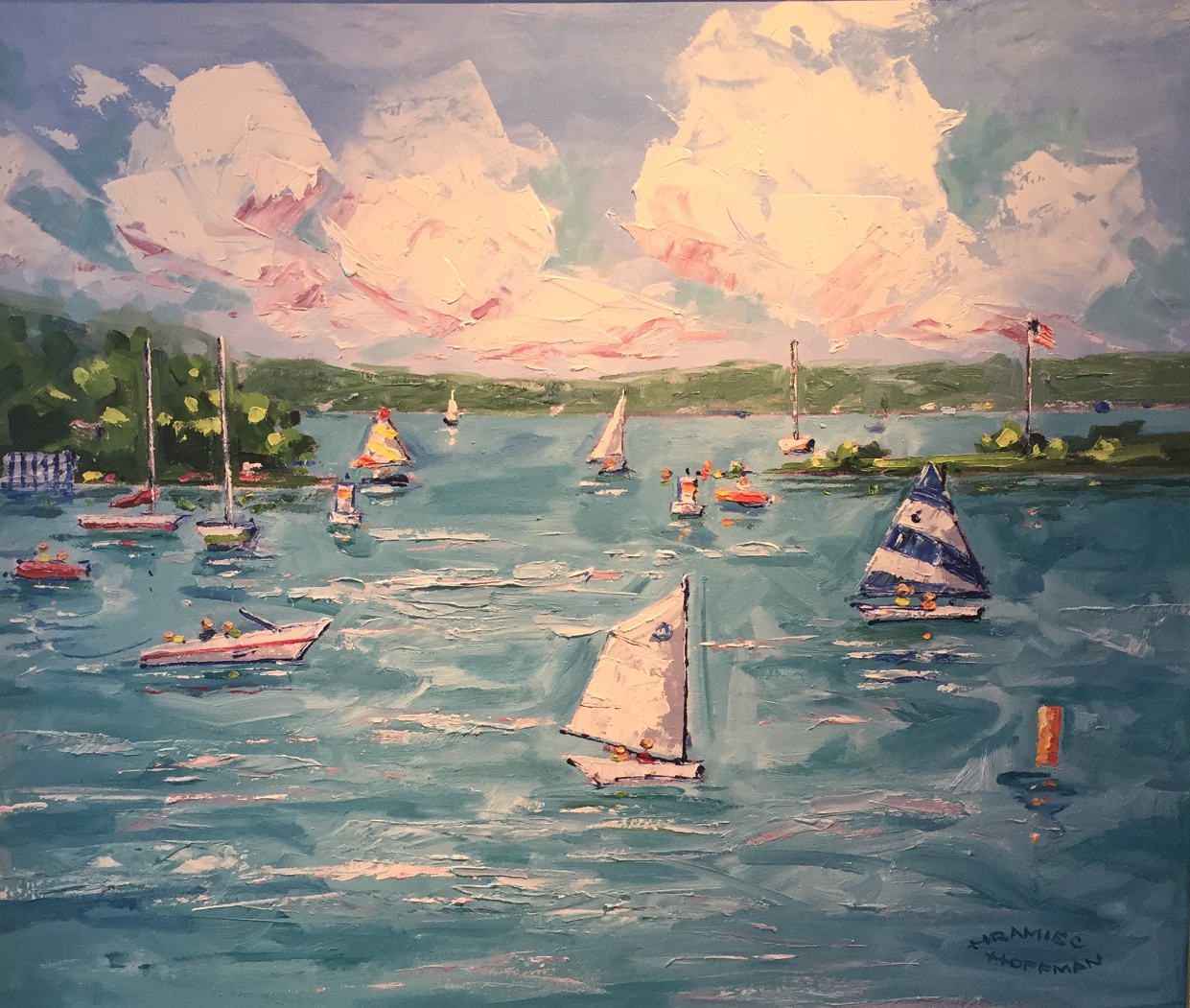 On the Lake, 18" x 24" $2950
Walloon Day 16"x20" $2,250
Into the Blue, 16" x 20" $2,250
Peaceful Day 8"x10" SOLD
Morning Lesson, $1,450 SOLD
Gold & Platinum 47"x47" $3,500
Becca Schlaff
I use the remarkable beauty of fish to create abstract, bold, and
elegant works of art. I find the colors and patterns of fish to be so striking, and when combined with looking at them in their environments (like water rushing over their scales or the sun filtering through their fins) I discovered my love of the outdoors is in a way, paralleled with acknowledging the natural beauty of fish patterns. I sample the methods of expressionistic, impressionistic, and abstractpainting techniques to make connections between the lines, color, and form created in fish, natural environments, and my own memories of the outdoors- all is connected. The goal of my work is to capture the energy felt when admiring any moment of beauty in nature. Those who fish often find the imagery instantly recognizable but even people who do not fish find something spectacular in the work. This is what intrigues me and fuels my interest to paint fish as a subject.
Cynthia Rutherford
Cynthia's technique of superimposing textures, images, graffiti, glazes, and washes of paint creates a "visual threshold" which allows the viewer to look "at" as well as "through" the painting. One is left with a palimpsest memory of preexisting stages. As humans we only see anything through a cloudy lens of our own memories, dreams, desires and intentions. Painting, for her, serves as a metaphor for the phenomenon of recollection. The paintings are an ongoing process of addition and subtraction. Cynthia likes closing away lower layers, or scarring them except for scattered reminders that more is happening in the piece that what is perceived on the surface. To her, her paintings mimic the process of remembering with all of its layers, textures, and emotions.
Greg Sobran
It is essential that I am "on location" to paint. I must be in the world I'm painting. I start each day in a disciplined way, marching off with my painting kit, sometimes knowing exactly what I want to do, an other times waiting for something to strike my fancy. I happen to think that the world is a beautiful place, and that my mission is to celebrate it and share it through painting.
James Peery
"art is the moment between seeing the painting and recognizing the subject"
Mark Middleton
"I do believe that is my love for the bush and its wildlife that drives my talent to create a painting. It is that very passion that will always make me realize that I am but a student in this amazing world we live in."
Mary Hramiec Hoffman
Mary grew up in the Petoskey and Harbor Springs, Michigan resort area. Inspirations for Mary emanate not only from the beauty of her environment, but also from memories reflecting experiences and sights traveling the US with her family of ten and the family dog in one of America's first motorhomes.
Rob Maxwell
On special days when we pause to be properly attentive, we are privileged, to witness the magical way in which these commonplace images are transformed by light and shadow playing across their landscape, creating a unique visual experience for each observer. My purpose as a photographic artist is to capture and share these "moments of perception.
Evening at Pictured.. 10"x30" $650
Mich. Morning 20"x50" $1,450
Untitled, 30"x16", $680
Hope 30"x50" $2,400
30"x45": $2,200 | 6"x24": $650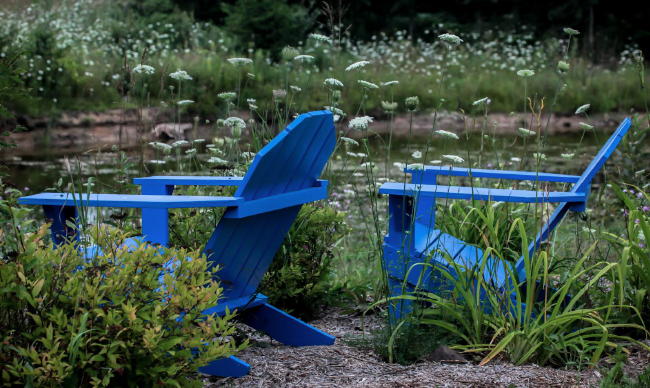 Adirondack 50"x21" $1,700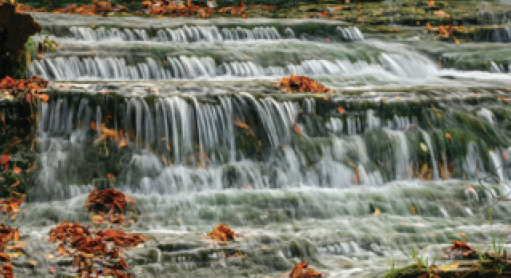 Au Train Waterfall 30"x50" $2,400
Memory Boats - Summer - Charlevoix
Memory Boats - Summer - Walloon
44"x44"Archival Pigment Print $3,500
44"x44"Archival Pigment Print $3,500
Wink Gaines
These prints are long-lasting (50+ years); are used either indoors or out; cannot be damaged by water; are scratch and fade resistant becuase of the proprietary coating; the product is "green" and the coating is environmentally friendly; are ready to hang right out of the box with hanging tabs and a security "lock" bolt included. My Rary Avis Collection of fine art nature photographs printed on aluminum (please see attachment) was developed with high-end design professionals in mind. These prints are stunning in residential environments, but they excel in commercial settings such as hospitality venues, medical facilities, hotels, and sports arenas becuase they look beautiful in addition to being highly durable, damage resistant, easy to clean, green, and easily secured to prevent theft or falling of art work. There is no glass to break, so they are ideal for homes for the aged and rehab facilities.
Elizabeth Fergus-Jean
My Memory Boats continue my exploration of the intertwining realms of memory and psyche. I consider these works as dreamscapes; imaginal boats that speak to our collective imagination, recalling our sacred relationship to our surroundings, which evoke our memories, our dreams and our reflections, encouraging our participation in tending to, and shaping a healthier world for all.
Todd Warner
With warmth, humor, and sensitivity, sculptor Todd Warner has been creating his imaginarium of sophisticated whimsy for over 40 years. From life-size cowboys and Indians, to butlers and brahma, to biger-than-life ostriches and armadillos, Warner's sophisticated whimsy adorns lobbies and living rooms, entryways and offices, zoos, museums, -even the Orlando International Airport and the New York Thruway.
Warner brings clay to life. A heartfelt smile from on-lookers and collectors in his measure of success. "There's an innate sense of humor in my work, but I'm not going for the belly laugh. I love to make people smile. I couldn't fight being humorous, if I had to. Hopefully, my sculptures are whimsical and sensitive; they have their own spirit."
Elusive Bluebird of Happiness, $2900
"Rhino Squared" $12,000
Lime Liquidator $3500
He Sang Like A Canary $1800
Summertime Series Hippo $2500
Pink Pachyderm $2,500
Hatchlings $150
"Da Look Out" $1800
"Weapons of Mass Destruction"$28,000
"Eye to Eye" $2,500
"There's a Fly in my Soup!" $1500
"Time Flies When You're..." $15,000
Summertime Series Elephant $2500
Summertimes Series Croc $2500
Summertime Series Cow $2500
Steady as She Goes $8500
"Go East White Man..." $12,000
"Serengeti Sunset" SOLD
"A New Wrinkle" $3,500
"​The Saddle" 48"x60" $5000
​"Bromeliad" 36"x36" $3000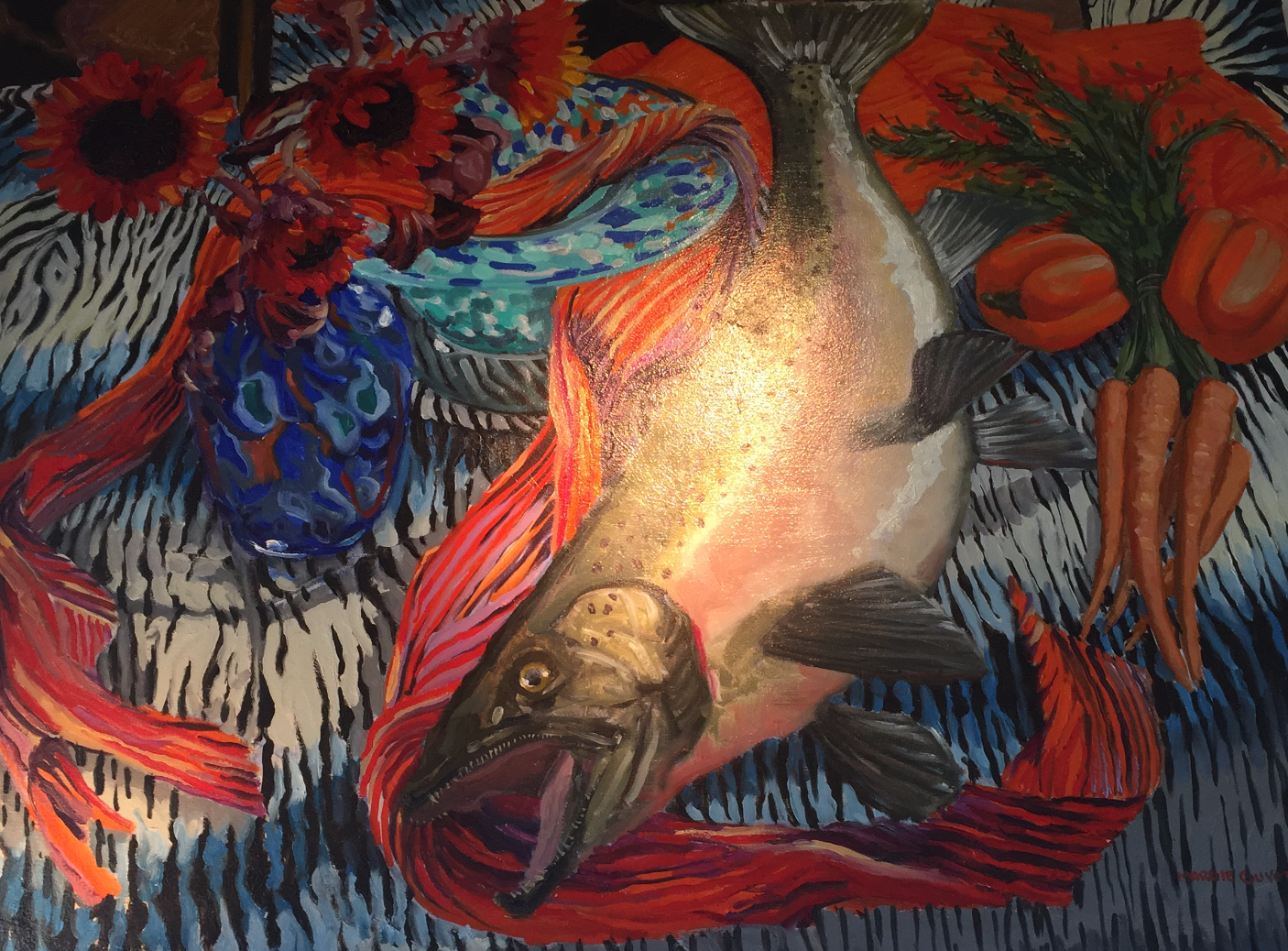 "The Whopper" 30"x40" $3000
"Dem Golden Slippers" 40"x50" $4000
"Big Fish" 40"x50" $5000
Margie Guyot
After completing her degree in music education and touring the Midwest, playing saxophone in a road band, Margie began work on the line at the Ford Motor Wixom Assembly Plant. It was hard work, but it enabled her to fly out West, to take painting workshops with some of the country's finest painters: Clyde Aspevig, Scott Christensen, Robert Bateman, Dan Gerhartz, and Janet Fish, to name a few.